HAY BROTHERS
( This website last updated: 01/04/2015 )
Thank you for your interest in the Hay Bros Garage line of cast resin products for the model railroading hobby. We specialize in freight car loads and currently catalog well over 500 freight car loads in N, Z and HO scales. We also offer O scale detail items and kits that are sold under the Sonora Scale Models label. Our products are sold by leading model train shops and are also available directly from us and in our eBay store (see addresses below).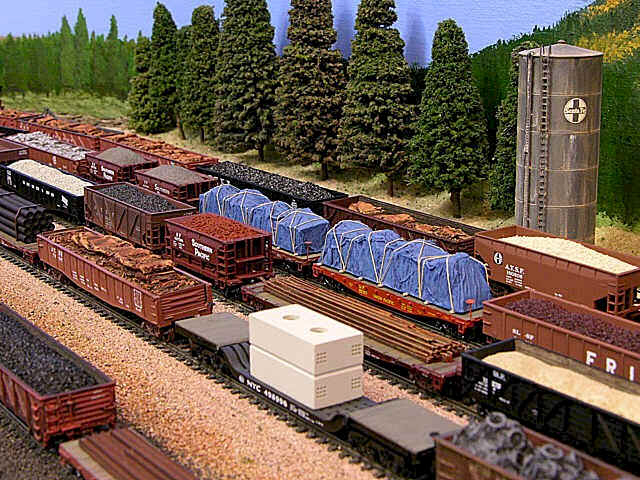 This website is currently (constantly...) under revision. Thank you for your patience.

SEE OUR CURRENT PRODUCT OFFERINGS AT:
O SCALE: www.sonorascalemodels.com/o_scale_products.htm
HO SCALE: www.haybrosgarage.com/HO_Products.htm
N SCALE: www.nscaleloads.com/n_products.htm
N SCALE DETAIL PARTS: www.nscaleloads.com/n-scale_detail_parts.htm
Z SCALE: www.zscaleloads.com/z_products.htm
eBay: http://stores.ebay.com/HAY-BROTHERS-TRAINS-AND-TOYS
e-mail: haybros@msn.com Call us at : 480-600-6335
Products offered for sale on this web page are NOT TOYS and are NOT INTENDED FOR USE BY CHILDREN UNDER THE AGE OF 14.
© 2003-2015 Hay Brothers - All rights Reserved